The Crow's Nest: Themes From A Memory 3 (Part 2)
We had so many TV Theme Song requests for our last episode, Nintenjoe is gonna play you a bunch more!
1 year ago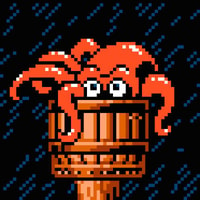 We received so many theme show requests for our Themes from a Memory 3, we couldn't fit them all in one episode! So here's the rest plus a few more handpicked by ya boy, Nintenjoe!
Also, in this episode we announce our new MYSTERY THEME CONTEST! A chance to win a complete series dvd set of the 90s classic cartoon show, The Pirates of Darkwater! All you got to do is listen to this episode for the mystery theme and guess the name of the show it is from! Nintenjoe will give you one clue in the episode but you deserve one more for reading the show notes...
Clue #2: There is a very good reason we are giving away a show called the PIRATES of Darkwater as the prize.
Post your guess (just one per person please) on the pinned post in our facebook group! The winner will be announced LIVE this Thursday at 7pm EST!

----------------------------------------
Retro Ridoctopus is:
• Parasite Steve (read)
• 8-Bit Alchemy (listen)
• Nintenjoe (subscribe)
----------------------------------------
All original heavy metal music by Enchanted Exile
This podcast is powered by Pinecast.