S5E21 - Ep 112: Video Game Horror Obscura (Part 2)
We continue the horror extravaganza with even more creepy video games that you need to play!
1 month ago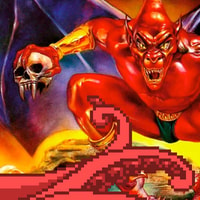 Here it is, horror fans... the second half of our first (maybe only) two part episode!
8-Bit Alchemy and "All Hallows" Steve aren't done screaming out obscure horror games, in fact, this episode covers four more! Some are more obscure than others but all are worth celebrating. We even drop some honorable mentions along the way, so strap back on your chainsaw hands and buckle up, because the ride is far from over!

----------------------------------------
Retro Ridoctopus is:
• Parasite Steve (read)
• 8-Bit Alchemy (listen)
• Nintenjoe (subscribe)
----------------------------------------
All original heavy metal music by Enchanted Exile