The Brig: Try Everything and Power Through (with Kasey Lansdale)
Author, actor, singer, songwriter, Kasey Lansdale has built a career of never being afraid to yes.
28 days ago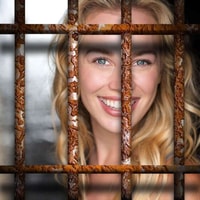 For this episode of THE BRIG, we chat with the incredibly cool Kasey Lansdale! You might have seen her name on numerous anthologies, in the credits for Shudder's Creepshow or on one of her acclaimed country music albums. For this episode, we learn how she built an expansive career by never saying no to anything new!
A little later on we'll chat about some retro horror movies, but first, Kasey throws us a read from her story "The Disappeared" which appears in the newly released "Deathrealm Spirits" out by Shortwave Publishing!
Check out Kasey's official website!

----------------------------------------
Retro Ridoctopus is:
• Parasite Steve (read)
• 8-Bit Alchemy (listen)
• Nintenjoe (subscribe)
----------------------------------------
All original heavy metal music by Enchanted Exile
Retro Ridoctopus is part of the Dorkening Podcast Network, the Inebri-Art Podcast Network and is brought to you by Deadly Grounds Coffee!