S4E15 - Ep 082: Themes From A Memory 4 (Anime Edition)
It's time again for Nintenjoe to lead us into a bunch of blocks of theme songs! This time, it's all anime!
1 year ago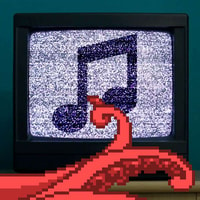 It's music time again, folks!
Nintenjoe's popular recurring Themes From a Memory is BACK. This time, the mission was to choose cartoon shows from the land of the rising sun, Japan! That's right, we play some killer theme songs from anime old and new, some in English, some in Japanese. As always, we hope you'll have plenty to be nostalgic about while finding one or two new things you'll want to check out!
Also lurking in this episode, we announce the three winners to our 900 Retroids Facebook contest. Let's throw some tentacles in the air for Eric Michaud, Russ Lyman and Mary Hart!

----------------------------------------
Retro Ridoctopus is:
• Parasite Steve (read)
• 8-Bit Alchemy (listen)
• Nintenjoe (subscribe)
----------------------------------------
All original heavy metal music by Enchanted Exile
Retro Ridoctopus is part of the Dorkening Podcast Network, the Inebri-Art Podcast Network and is brought to you by Deadly Grounds Coffee!