The Brig: Mystery Woman (with author Killarney Traynor)
Killarney Traynor comes on to talk about her work & read from her haunted house novel "Tale Half Told"
4 months ago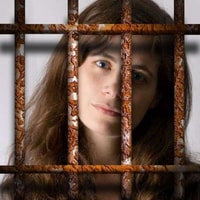 This week, in the damp, dark BRIG, we've tossed the multi-talented Killarney Traynor!
Aside from having a crazy cool name, Killarney is a New England-born actress, novelist, stunt-woman, singer, director and martial artist, who has has written 8 novels and is a regular actress on the PNN web series as the chronically unimpressed Lenore!
We chat all about the craft of writing and why she loves mystery so much. Later, you'll be treated to a reading from her haunted house novel, "Tale Half Told"!
Check out Killarney's website! And watch her on PNN!

----------------------------------------
Retro Ridoctopus is:
• Parasite Steve (read)
• 8-Bit Alchemy (listen)
• Nintenjoe (subscribe)
----------------------------------------
All original heavy metal music by Enchanted Exile
Retro Ridoctopus is part of the Dorkening Podcast Network, the Inebri-Art Podcast Network and is brought to you by Deadly Grounds Coffee!