The Brig: All My Friends Are Mutants (with Jeremy Flagg)
Meet the father of the children of Nostradamus, author Jeremy Flagg!
1 year ago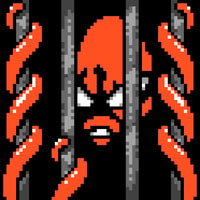 Jeremy Flagg is the creator of the dystopian superhero universe, CHILDREN OF NOSTRADAMUS. Taking his love of pop culture and comic books, he focuses on fast paced, action packed novels with complex characters and contemporary themes. He continues developing the universe with the Journal of Madison Walker, an ongoing serial set two hundred years in the future.
Check out all the post apocalyptic goodness on Jeremy's website!
And snag any or all of his amazing books on Amazon!
---
All original heavy metal music by Enchanted Exile. Listen to their sophomore album "Bloodwork Scriptorium" right now!
The show that celebrates all the things that made growing up awesome is part of the Inebri-Art and The Dorkening Podcast Networks!
Send us your feedback online: https://pinecast.com/feedback/retro-ridoctopus/bcbf3f6b-0618-4956-811b-91166b61bb5a