S3E7 - Ep 057: Cartoon Networking
In the late 90s, the Cartoon Network produced such classics as Dexter's Laboratory, The Powerpuff Girls & Samurai Jack. Redefining the artform of animation for a generation!!
6 months ago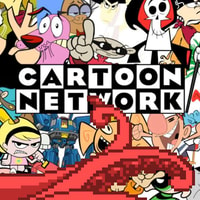 This week, your Oco-hosts will be spotlighting the great Cartoon Network! The network was there every day after school for a whole generation of kids, airing original toons alongside retro goodness! For this episode, each of us has picked two classic Cartoon Network originals to give a little history on and share our thoughts about!
And as always, lurking somewhere in there is this week's Octo-Ponder This as well as the return of a segment called DIE MONSTER!
And if you're looking to check out the Amalga-Mania Podcast & Entertainment Awards, CLICK HERE!

----------------------------------------
Retro Ridoctopus is:
• Parasite Steve (read)
• 8-Bit Alchemy (listen)
• Nintenjoe (subscribe)
----------------------------------------
All original heavy metal music by Enchanted Exile
This podcast is powered by Pinecast.