S4E2 - Ep 069: Forever Golden / A Tribute To Betty White
We celebrate the life and times of television's first lady, the incomparable Betty White!
1 year ago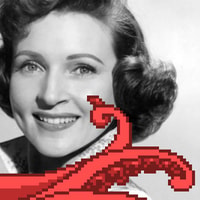 In this episode, we shine the golden spotlight on true television royalty. Betty White's career began on the radio at age 8 and it didn't stop for almost a century. Check it out, we even did research for this one!
Special thanks to our newest sponsor, Silk City Hot Sauce! If heat with uncompromising flavor is your thing visit their awesome website and enter the coupon code: DORK to get 20% off your order and a free bottle of hot sauce! Please Note: This offer is only good until the end of January 2022, so don't wait!
Also, be sure to follow Silk City Hot Sauce on Facebook and Twitter!

----------------------------------------
Retro Ridoctopus is:
• Parasite Steve (read)
• 8-Bit Alchemy (listen)
• Nintenjoe (subscribe)
----------------------------------------
All original heavy metal music by Enchanted Exile
Retro Ridoctopus is part of the Dorkening Podcast Network, the Inebri-Art Podcast Network and is brought to you by Deadly Grounds Coffee!
Find out more at https://retro-ridoctopus.pinecast.co
This podcast is powered by Pinecast.