The Brig: Big Lizards, Tiger Kings & Other Weird Fiction (with writer Keith Lansdale)
Keith Lansdale chats about his books and screenplays, how Bruce Campbell became Elvis, and his famous dad, Joe.
1 year ago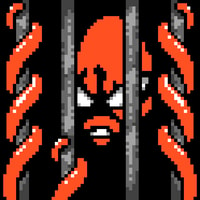 Locked in the BRIG is the awesome, Keith Lansdale!
Keith has authored all kinds of stuff, including screenplays, comics, novels & short stories! His work has appeared alongside his famous dad Joe R. Lansdale but has done plenty on his own, co-writing the screenplay for THE PALE DOOR, CHRISTMAS WITH THE DEAD, and episode of CREEPSHOW and the new issues of the cowboys and dinosaurs pulp comic series RED RANGE.
Sit back and enjoy this special 1 on 1 episode of THE BRIG, as Keith spills about his new book BIG LIZARD and a bunch of other stuff he probably had no idea he'd be talking about. Whatever you do, don't miss the Tiger King story!!
Special thanks to our newest sponsor, Silk City Hot Sauce! If heat with uncompromising flavor is your thing visit their awesome website and enter the coupon code: DORK to get 20% off your order and a free bottle of hot sauce! Please Note: This offer is only good until the end of January 2022, so don't wait!
Also, be sure to follow Silk City Hot Sauce on Facebook and Twitter!

----------------------------------------
Retro Ridoctopus is:
• Parasite Steve (read)
• 8-Bit Alchemy (listen)
• Nintenjoe (subscribe)
----------------------------------------
All original heavy metal music by Enchanted Exile
Retro Ridoctopus is part of the Dorkening Podcast Network, the Inebri-Art Podcast Network and is brought to you by Deadly Grounds Coffee!
Find out more at https://retro-ridoctopus.pinecast.co
This podcast is powered by Pinecast.