S4E1 - Ep 068: Pinball Wizardry
Pinball madness has gripped the Octo-hosts! For your pleasure, we about our favorite recently played tables!
1 year ago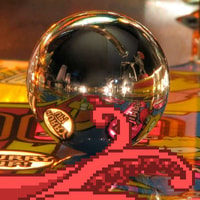 The premier of season 4 is all about BALLS. Specifically, the chrome kind that you slap around a table. We are talking, of course, about PINBALL!
Back in November 2021, we had an absolutely AMAZING time attending PINTASTIC NEW ENGLAND, where we each got to try out dozens of pinball games! Some were great, others were not, but the experience definitely awoke a newfound love of the genre in your Octo-Hosts. And for this episode, we each picked 4 games that stuck out to us the most to spotlight for ya!
Smack dab in the middle of our picks, you'll also get some of our Retroids' favorite tables as well. And finally, Parasite Steve will take us home with the first Retro Nouveau of the season.
Special thanks to our newest sponsor, Silk City Hot Sauce! If heat with uncompromising flavor is your thing visit their awesome website and enter the coupon code: DORK to get 20% off your order and a free bottle of hot sauce! Please Note: This offer is only good until the end of January 2022, so don't wait!
Also, be sure to follow Silk City Hot Sauce on Facebook and Twitter!

----------------------------------------
Retro Ridoctopus is:
• Parasite Steve (read)
• 8-Bit Alchemy (listen)
• Nintenjoe (subscribe)
----------------------------------------
All original heavy metal music by Enchanted Exile
Retro Ridoctopus is part of the Dorkening Podcast Network, the Inebri-Art Podcast Network and is brought to you by Deadly Grounds Coffee!
Find out more at https://retro-ridoctopus.pinecast.co
This podcast is powered by Pinecast.