S4E8 - Ep 075: Board Game Movie Pitch Session (with The Slumgullion)
With the help of Jeff and Scott from the Slumgullion podcast, we deliver pitches for fake movies based on real board games! Hey, it worked for Clue.
3 months ago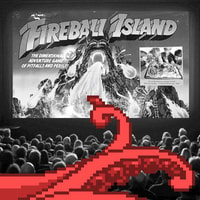 Call this episode a palate cleanser!
As big fans of the film version of CLUE, we thought it would be fun to come up with our own movie pitches for films based on classic board games. For this very special episode of Retro Ridoctopus, our pals Jeff Holland and Scott Clevenger (from the Slumgullion podcast) stopped by to help out. We play classic commercials for each game and really got into the theme!
Our Retroids really came out in force this week to weigh in on the main theme, calling out a ton of board games they would love to see on the big screen for this week's OCTOPONDER THIS! And finally, Nintenjoe takes us home with his first ever UNCOMFORTABLE NATURE FACT!
On Twitter, be sure to follow Jeff @TheSlumgullion and Scott @Scottclevenger AND... you can and should listen to The Slumgullion anywhere you listen to our show and check out their website!

----------------------------------------
Retro Ridoctopus is:
• Parasite Steve (read)
• 8-Bit Alchemy (listen)
• Nintenjoe (subscribe)
----------------------------------------
All original heavy metal music by Enchanted Exile
Retro Ridoctopus is part of the Dorkening Podcast Network, the Inebri-Art Podcast Network and is brought to you by Deadly Grounds Coffee!
Find out more at https://retro-ridoctopus.pinecast.co
This podcast is powered by Pinecast.