S3E17 - Ep 067: Season 3 Finale / First Viewing of Classic Films
Another season is in the bag! That means we watched some classic movies for the first time ever and SO DID OUR LISTENERS!!
1 year ago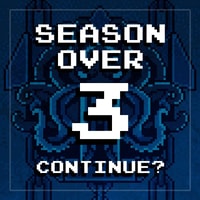 It's that time again, Retroids! Time to stick the proverbial fork in another season of the Retro Ridoctopus cephalo-podast.
Season 3 certainly had it's ups and downs, but we came out the other side stronger than ever! For this episode, we reminisce about the episodes that challenged us, the topics we were nervous to tackle and the guests we still can't believe agreed to come on.
Later, we do our annual thing of talking about a classic film that we FINALLY JUST watched for the first time! After giving you our picks, we have submissions from 16 listener-pals who were kind enough to join in on the fun!
Big LOVE and SHUBIBINS go to everyone who has stuck with us for so long and to all the new Retroids we picked up along the way!
See you in season 4!

----------------------------------------
Retro Ridoctopus is:
• Parasite Steve (read)
• 8-Bit Alchemy (listen)
• Nintenjoe (subscribe)
----------------------------------------
All original heavy metal music by Enchanted Exile
Retro Ridoctopus is part of the Dorkening Podcast Network, the Inebri-Art Podcast Network and is brought to you by Deadly Grounds Coffee!
Find out more at https://retro-ridoctopus.pinecast.co
This podcast is powered by Pinecast.